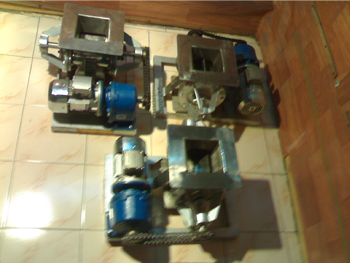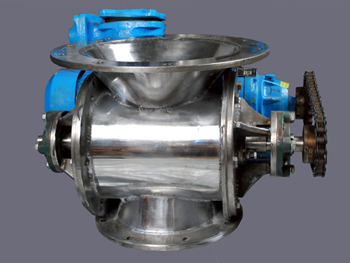 Rotary Valve / Rotary Air Lock
Suitable for Capacity : 100 kgs/hrto 10,000 kgs/hr.
Rotary Air Lock made of SS304 / SS316 and M.S. Contact Parts, available in FLP and Non- FLP Designs, suitable to regulate any POWDER Material on constant feeding (ex; From Silo / Hopper / Storage Tank OR From One Machine to another machine) Rotary Valve useful in Cement Industry / Powder Chemicals / Food Industry / Polymer Industry / Pesticides / Dyes / Fertilizers Industry / Pharmaceutical Industry.
We offers wall thickness of shell 6 mm to 12 mm
Our Std. models are 75mm dia/ 100 mm dia / 150 mm dia./ 200 mm dia and 250 mm dia (Next Models design as per customer's requirement). Design of all models are based on Direct Gear Motor with Chain Sprocket drive.
We offers SQUARE to Round / Round to Round opening for Inlet & discharge